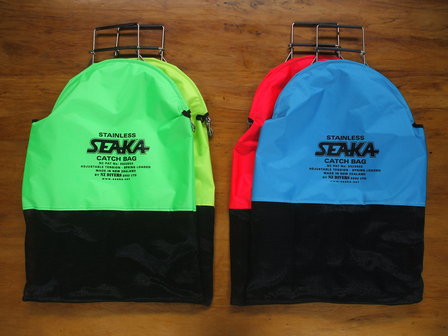 We export our line of products to USA, CANADA & UK!
$99.00 NZ per unit, freight inclusive, via our shopping page on this site ...

For all catch bag sales I will use NZ Post's premier courier service "International Economy Courier".
The catch bags are: Landed at your Door - Tracked and Traced (if required) - 3 to 6 working days target delivery! - Sign for consignment on arrival..........
TERMS: All sales are prepay. Goods dispatched on arrival of funds.
We accept PayPal & Direct Credit as methods of payment.
Please do not hesitate to drop me a reply if you have any questions.
Regards! Peter Kirk
NZ Divers 2002 Ltd...